One of Ireland's most popular and picturesque tourist destinations, no journey along the Wild Atlantic Way would be the same without a visit to the Cliffs of Moher. The cliffs are Ireland's most visited natural attraction and on a good day you see Aran Islands, Galway Bay and the Dingle Peninsula and Blasket Islands in Kerry. If you can only visit the Cliffs of Moher for a few hours, try do so as the sun is setting, as this is one of the most spectacular views you will see anywhere in Ireland.
Step on to the edge of the world and into an awe-inspiring view that dreams are made of – at the Cliffs of Moher you will encounter nature in its wildest, purest form – see the rugged cliffs facing the mighty ocean, taste the salt air, hear the birds cry, feel the ancient rocks beneath your feet, smell the wind. Decide today to grant your highest wish to visit Ireland's most spectacular natural wonder at the heart of the Wild Atlantic Way – the Cliffs of Moher Visitor Experience.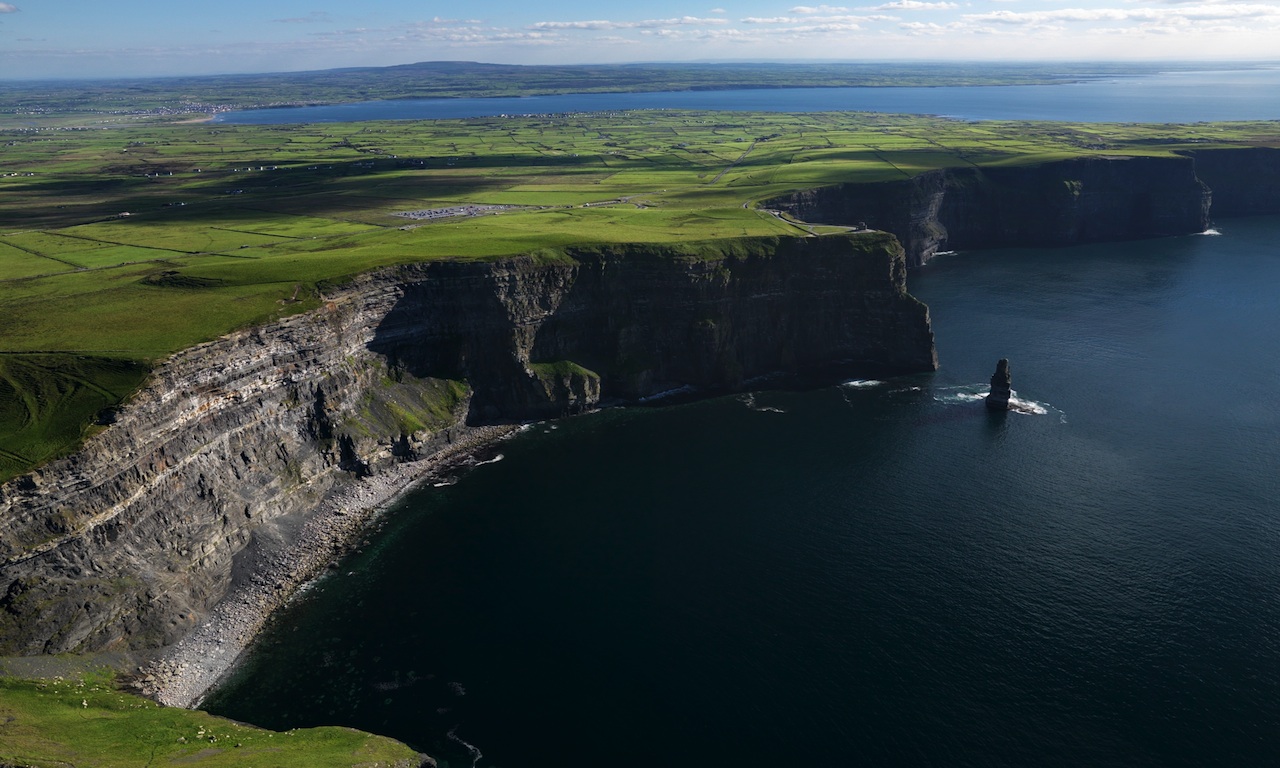 History:
The Spanish Armada set sail in 1588 as part of a planned invasion of England. After an unsuccessful mission, the Spanish fleet commanded by the Duke of Medina Sidonia, sailed North around Scotland and wide around Ireland to return home to Spain – but was decimated by storms en route.
At this time, Boetius Clancy was High Sheriff of Clare – and when, on 16 September 1588, he spotted the distressed fleet of ships out at sea, he become worried for the safety of Ireland. Was it possible that the Spanish could invade Ireland? At this point, Clancy was ordered by the Lord Deputy William Fitzwilliam, to take captive any Spanish sailors found and execute them.
Two more ships carrying 246 and 450 men apiece, sank on September 20th – on the reef by Mutton Island. Only four survivors made it and they were immediately taken prisoner by Clancy. Along with survivors from other ships, they were hanged at a mass execution near Spanish Point and buried in a mass grave known as Tuama na Spaineach.